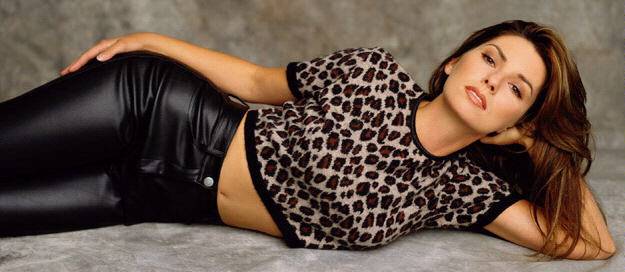 Personal Stats:


Birthname: Eilleen Regina Edwards; she later adopted the first name Shania, which means "I'm on my way" in the Ojibwa Indian Language.
Birthdate: Aug. 28, 1965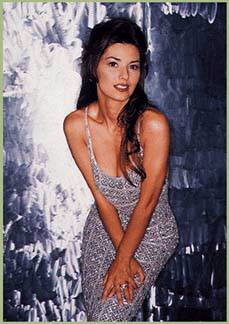 Birthplace: Windsor, Ontario
Raised: Timmins, Ontario
Height: 5'4"
Hair Color: Brown
Eye Color: Green
Weight: 110
Shoe Size: 6 1/2
Spouse: Robert John "Mutt" Lange, married Dec. 28, 1993
Parents: Adoptive father Jerry Twain and mother Sharon, who were killed in a car crash in 1987; Clarence Edwards (birth father)
Family: Older half sister Jill; Younger sister Carrie-Ann; Younger half brothers Mark and Darryl
Heritage: Irish and French-Canadian, Raised with Ojibwa Indian Culture
Previous jobs: Foreman of reforestation crew; Singer at resort
Favorite performers/influences: Gladys Knight, Dolly Parton, Karen Carpenter, The Mamas & The Papas, Waylon Jennings, Willie Nelson, Tammy Wynette, The Supremes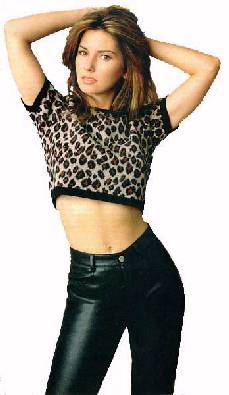 Loves: Outdoors, Animals, Traveling
Favorite foods: Vegetarian, Pasta
Favorite Dessert: All pastries except peach pie
Favorite sport: Skiing

Favorite colors: Red and green.
Favorite music: Everything.
Favorite songs: Wildflower(Skylarc), Dream A Little Dream Of Me(Mamma's & Pappa's), Coat Of Many Colors, In The Getto(Dolly Parton), She's Always A Woman To Me(Billy Joel), I'm So Lonesome I Could Cry(Hank Williams).
Favorite movie: Immortal Beloved
Favorite actor: Jim Carrey
Favorite actress: Jessica Lange
Hobbies: Camping, Horseback riding.
Best Characteristic: Resourceful.
Worst Characteristic: Impatient.
Values most: Family and happiness.
Instrument: Guitar.
First Performance: 1st grade show & tell, she sang "Country Roads."

---

Bio:

They say the ladies who sing the country songs are a breed apart. And the ladies who write the country songs, well they're just as rare a breed, too. But the ladies who do both--ah, now there is the heart and soul of it all, the women who give country music conscience and sizzle, with a full portion of romance from the feminine perspective thrown in at no extra cost. "I love to write stories," says Shania Twain, "Songwriting is my favorite part of what I do. I like to give every song its own personality and attitude and to sing each one in its own style."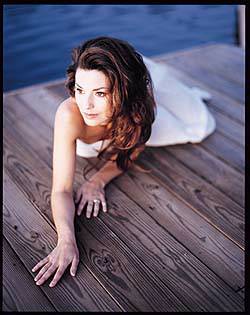 Shania Twain is no stranger to conscience, sizzle and the woman's prerogative. Come On Over is her third album (Mercury Records), sixteen songs written by Shania with her husband and producer, Robert John "Mutt" Lange. This is Shania's first new release in more than two and a half years, since the 9-times platinum phenomenon known as The Woman In Me. That album, which has also sold another 3 million copies outside the U.S., continues its record-breaking run on the Billboard Country Albums chart, 140-plus weeks (and counting) as of the November 1997 release of Come On Over.

For her achievements, Shania earned Billboard honors as 1996's #1 Top Country Album Artist. Her Grammy award for Best Country Album was echoed by the Academy of Country Music and her native Canadian Country Music Awards (both Album of the Year); and she was variously named Favorite New Country Artist or Favorite Female Country Artist by the American Music Awards, Blockbuster Entertainment Awards, Canada's JUNO Awards, World Music Awards, and so on. Her videos earned similar awards from CMT (Country Music Television, U.S. and European outlets), ABC Radio Networks and others. One of the most telegenically accessible figures on the planet, her promo video clips were compiled on The Complete Woman In Me Video Collection.


At the same time, magazine profiles range from Time and Newsweek to Esquire, Interview, Entertainment Weekly and People. She has performed at the CMA Awards, the AMA's, the Grammys, the Billboard Music Awards, World Music Awards, the Gala for the President at Ford's Theater, "The Late Show with David Letterman," "The Tonight Show with Jay Leno," Vanessa Williams' Christmas Special, CNN Showbiz Today and much more. On September 24, 1997, viewers of the CMA Awards were treated to a performance of "Love Gets Me Every Time," the first single from Come On Over.

"Love Gets Me Every Time" is typical of the fun-loving sense of humor that Shania lets loose throughout Come On Over on such titles as "Don't Be Stupid (You Know I Love You)" and "That Don't Impress Me Much." Fans will appreciate her good-natured "Honey, I'm Home," "Man! I Feel Like A Woman," and the house-shakin' "Rock This Country." She also draws serious attention to herself as one of today's strongest ballad writers and singers in "From This Moment On," a duet with Bryan White; the Tex-Mex/Cajun-flavored "I Won't Leave You Lonely"; and the final track, "You've Got A Way." Shania's own sense of being part of a committed couple is put on the line in "You're Still The One" and "When."

Songs such as "Black Eyes, Blue Tears" (an upbeat tribute to re-discovering self-esteem and freedom in the wake of an abusive relationship) and "If You Want To Touch Her, Ask" go a long way toward explaining Shania's decision to maximize the impact of her third CD. "There was so much that I wanted to achieve," she insists, "I couldn't have done it in any less that 16 songs--every one of them makes this album feel complete to me. Maybe it's because of the time I was given, I just felt like I couldn't leave any one of them out."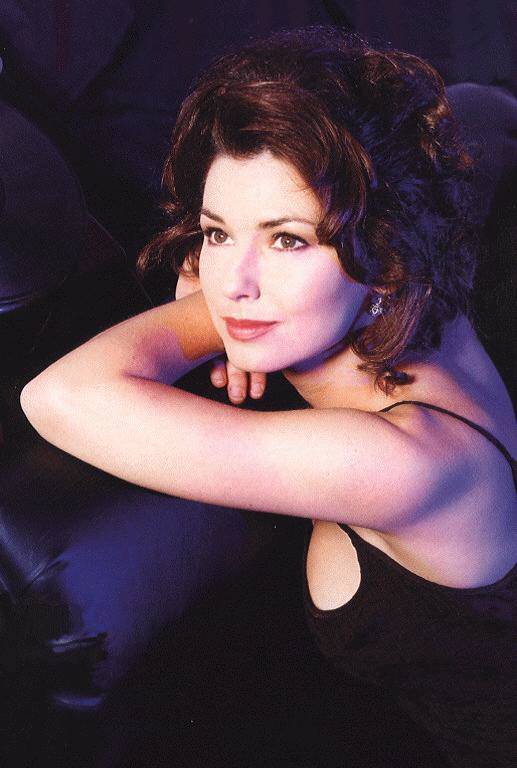 Shania's story may well be the great American dream, that is, the great North American dream, since Shania was born in Canada on August 28, 1965, the second oldest of five siblings. Shania was raised in Timmins, Ontario (about 500 miles due north of Toronto), where her stepfather, an Ojibway Indian, and mother had both been raised. It was a proud but, at times, impoverished existence. There may have been a struggle to keep enough food in the cupboards but there was always an abundance of music in the household.

Shania often grabbed a guitar and retreated to the solitude of her bedroom, singing and writing until her fingers ached. "But I loved it! I grew up listening to Waylon, Willie, Dolly, Tammy, all of them," she recalls. "But we also listened to the Mamas and the Papas, the Carpenters, the Supremes and Stevie Wonder. The many different styles of music I was exposed to as a child not only influenced my vocal style but, even more so, my writing style." Mom noticed her daughter's talents, and Shania was soon being shuttled to radio and TV studios, community centers, senior citizen homes, "everywhere they could get me booked."

Part of the legend has eight year-old Shania being dragged out of bed at midnight to sing with the house band at a local club after the nightly liquor curfew went into effect. Later, she spent summers working with her father as the foreman of a dozen-man reforestation crew in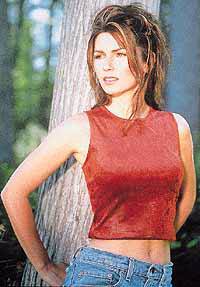 the Canadian bush, where she learned to wield an axe and handle a chain saw as well as any man. In the winter season, she would sing in clubs and do television and radio performances as often as her schooling would allow.

At age 21, Shania lost her parents in an auto wreck. She then took on the task of handling her parents' affairs as executrix and the responsibility of bringing her three younger siblings to live with her. She managed to keep the household going with a job at Ontario's Deerhurst Resort, which not only provided for her new family responsibilities but also gave her an education in every aspect of theatrical performance, from musical comedy to Andrew Lloyd Webber to Gershwin, and experience quite different from the bar gigs she grew up doing. After a couple of years the kids came into their own, lightening the load of her responsibilities. It was 1990, and she was on her own. Shedding her real name, Eilleen, she adopted the Ojibway name of Shania, pronounced shu-NYE-uh, meaning "I'm on my way." Shania's way resulted in a demo tape of original music and a road map to Nashville.

Although Shania was signed on the basis of her original material, her self-titled debut album of 1993 featured only one of her songs, the feisty "God Ain't Gonna Getcha For That." It took a phone call from a distant admirer, rock producer Mutt Lange (AC/DC, Cars, Def Leppard, Foreigner, Bryan Adams and many others) for Shania to find a true believer, both in her voice and her original songs.

Shania and Mutt met face to face in 1993 and were wed in December, by which time they'd written half an album's worth of tunes together. As the following year unfolded, they traveled (and wrote) their way across the U.S., Canada, England, Spain, Italy and the Caribbean. They began to lay down basic tracks for the new album in Nashville, later recording overdubs and mixing in Quebec.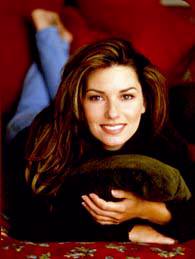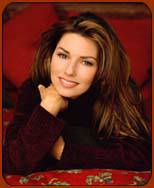 The first results of the labor, "Whose Bed Have Your Boots Been Under?" entered the Billboard Country Singles chart in January 1995; The Woman In Me debuted on the Country Albums chart the following month. The single rose to #11 and The Woman In Me was certified RIAA gold. Its flip side, "Any Man Of Mine," hit the charts in May and became the first of four consecutive number ones for Shania, every one of which spent the requisite 20 weeks on the list, including "(If You're Not In It For Love) I'm Outta Here!" (b/w "The Woman In Me (Needs The Man In You)"), "You Win My Love," and "No One Needs To Know."

Two more singles were released in late '96, "Home Ain't Where His Heart Is (Anymore)" and the lullaby-hymn "God Bless The Child," with proceeds donated to Kids Cafe/Second Harvest Food Bank in the U.S. and the Canadian Living Foundation which provides meals for underprivileged children there. Altogether, Shania's run on the singles chart spanned well over 100 weeks, an amazing achievement for one album with no touring.

But with the completion of Come On Over, Shania has turned her attention to her maiden tour, which promises to be the premiere event of 1998. "When I get out on tour, I'll be able to do a full show of original songs that people will be familiar with. It's going to be ideal, almost like I couldn't have planned it better, even though I didn't really plan it at all. I'm glad I waited, and I'm going to give it all I've got to make it everything the fans have been waiting for."

---
Shania's Awards



AMERICAN MUSIC AWARDS
Favorite New Country Artist, 1995
Favorite Female Country Artist, 1996
Nominated for Favorite Female Country Artist, 1997

GRAMMY AWARDS
Best Country Album, 1996 - The Woman In Me
Best New Artist Nominee
Best Country Female Vocalist Nominee

Country Music Association Awards
Nominated Best Female Vocalist, 1995, 1996
Nominated for Horizon Award, 1995, 1996
Nominated for Song of the Year, "Any Man of Mine", 1995, 1996

ACADEMY OF COUNTRY MUSIC AWARDS
Top New Female Vocalist, 1996
Album of the Year, The Woman In Me, 1996

BILLBOARD MUSIC AWARDS
Country Album of the Year, 1996 - The Woman In Me

CANADIAN COUNTRY MUSIC ASSOCIATION AWARDS
Female Vocalist, 1995
Album of the Year, 1995
Single of the Year, "Any Man of Mine," 1995
Video of the Year, "Any Man of Mine," 1995

COUNTRY MUSIC TELEVISION
#6 of Top 12 Videos Of 1995 - "Any Man Of Mine"
1996 Female Artist of the Year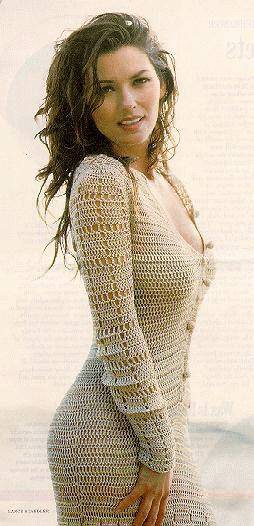 #3 of Top 12 Videos of 1996 - "I'm Outta Here"
#5 of Top 12 Videos of 1996 - "You Win My Love"
#10 of Top 12 Videos of 1996 - "No One Needs To Know"
COUNTRY MUSIC TELEVISION/EUROPE
Rising Star, 1993
Video of the Year, "Any Man of Mine," 1996
Female Artist of the Year, 1996
ABC RADIO NETWORKS COUNTRY MUSIC AWARDS
Female Video Artist of the Year, "The Woman In Me," 1995
RPM's BIG COUNTRY AWARDS (CANADA)
Outstanding New Artist, 1995
BLOCKBUSTER ENTERTAINMENT AWARDS
Favorite New Country Artist, 1996
GREAT BRITISH COUNTRY MUSIC AWARDS
International Rising Star, 1996
JUNO AWARDS
Country Female Vocalist of the Year, 1996
Entertainer of the Year, 1996
WORLD MUSIC AWARDS
Worlds Best Selling Female Country Artist
CANADIAN COUNTRY MUSIC AWARDS
Female Vocalist, 1995, 1996
Video of the Year, "I'm Outta Here!" 1996
Fans choice Entertainer of the Year, 1996
Album of the Year, 1995
Single of the Year - "Any Man of Mine", 1995
Video of the Year - "Any Man of Mine", 1995
Society of Composers, Authors & Music Publishers of Canada (SOCAN) Song of the Year "Whose Bed Have Your Boots Been Under?", 1995
Nominated Single of the Year, "I'm Outta Here!" 1996
BMI SONGWRITER AWARDS
One of the Most Performed Songs of the Year, 1995 - "Any Man Of Mine"
One of the Most Performed Songs of the Year, 1995 - "I'm Outta Here"
JUKEBOX AWARDS
Country Single of the Year - "Any Man Of Mine," 1996
Songwriter of the Year, 1996


---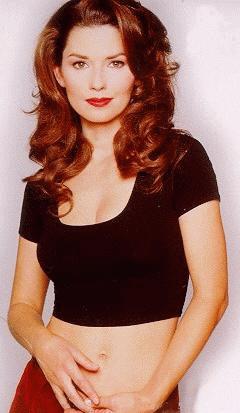 Shania News

5/30/98 SHANIA TWAIN will be headlining the Live multi-pop artist concert "KISS FM ALL STAR CONCERT" from Great Woods near Boston at 8pm ET on Pay-Per View.

2/26/98 SHANIA TWAIN will be on TNN's Prime Time Country at 9:00 PM ET.

3/21/98 SHANIA TWAIN will perform at the JUNO Awards in Vancouver, Canada.


---
FHM Magazine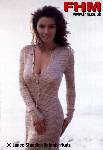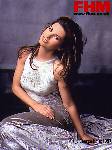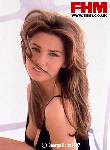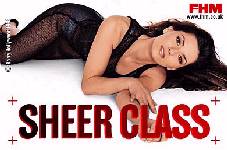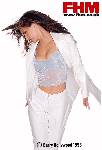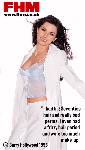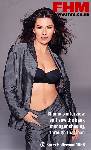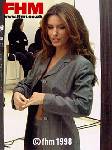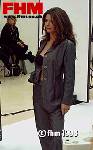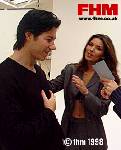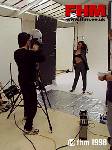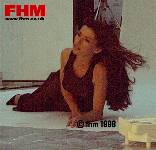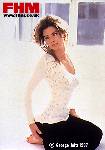 ---
Shania Twain Fan Club
P.O. Box 1150
Timmins, Ontario, Canada
P4N 7H9

---

LE FastCounter